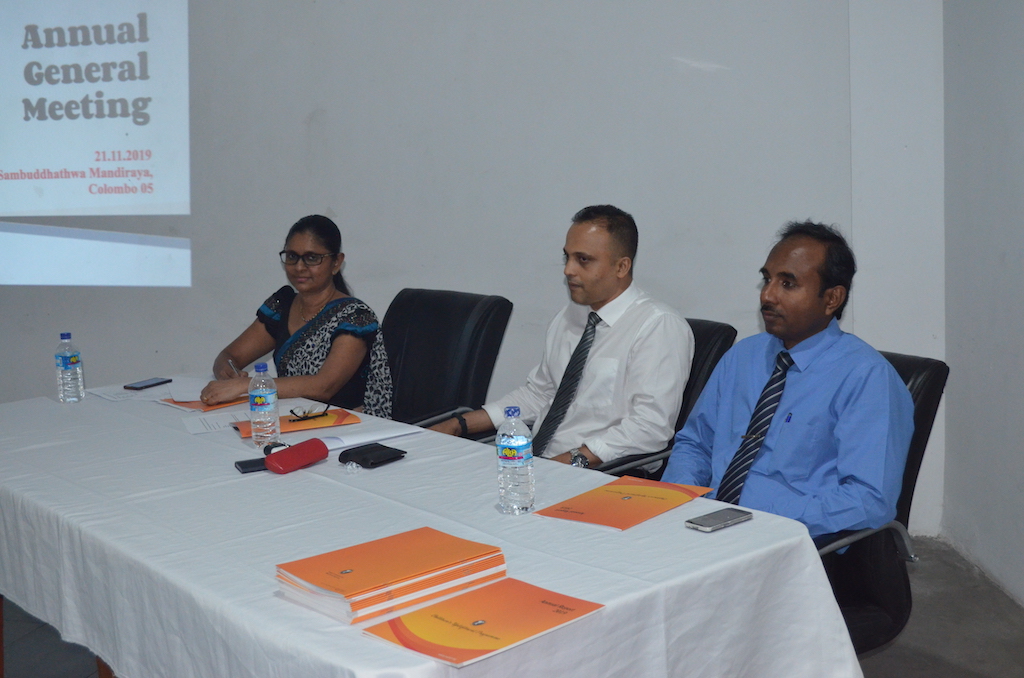 8th Annual General Meeting (AGM) of Children's Upliftment Programme (CUP) was held on 21st November 2019 at Sri Sambuddhathawa Mandiraya, Colombo 05. Over thirty donors who have been working with CUP through the years were also present at this event.
Prasad Galhena was re-appointed as the President of CUP. The chief guest on occasion, Lal Saranapala, Immediate Past President noted in his speech the generous donors and dedication of the team members support CUP to achieve its long journey goals.
The members were appointed for the Executive Committee as follows.
Vice President - Harsha Gomes, Secretary - Nadee Dissanayake, Assistant Secretary - Damayanthi Perera, Treasurer - Nishantha Perera, and Assistant Treasurer – Suranga Kahapola Arachchi. M Maznavi, Jagath Kariyakarawana, Rasika Udugama, Letchuman Velu, T Perimbaraj, and S Iqbal were appointed for the Committee.