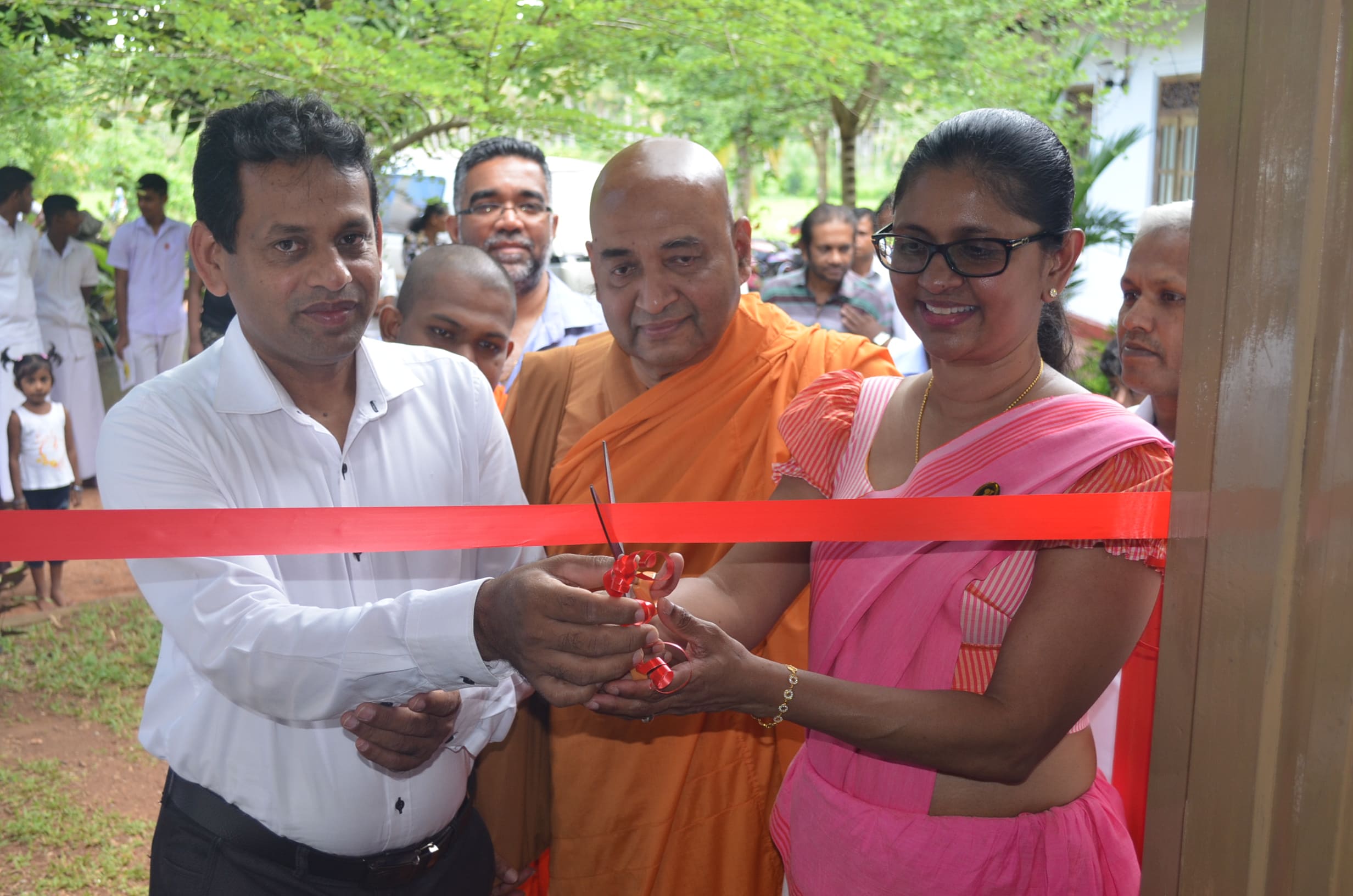 On June 10, the Bosath Children's Educational Foundation (BCEF) and the Children's Upliftment Programme (CUP) launched an Information Learning Centre for Children at the Neththagama, Sri Shailathalaramaya temple.
During the opening ceremony, Venerable Gunarathana thero, the founder of the BCEF, spoke to the audience about the importance of learning information technology while preserving our cultural and social values. Professor Mahinda Herath, Department of Pali and Buddhist Studies, Faculty of Arts, University of Peradeniya, Sri Lanka, emphasized the importance of IT knowledge in the future labor market. Dr. Nadee Dissanayake, Founder/Secretary (CUP), discusses the project's goal and the expected contributions from the beneficiaries.
 
Mr. Harsha Gomes, vice president (CUP), Mr. Nishantha Perera, treasurer (CUP), and members of the CUP committee were presented at the event.